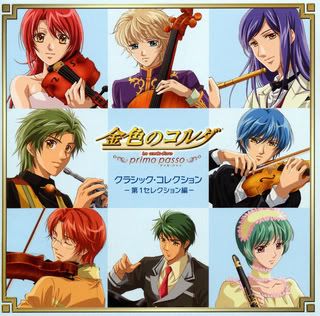 Ignore the colorful heads. Just enjoy the music. And story.
The story revolves around a group of students who plays musical instruments chosen for the concourse.
You'll see and hear them play the Violin, Cello, Piano, Trumpet, Clarinet, and Flute.
The piano guy played fantaisie impromptu, minute waltz, revolutionary etude, and la campanella. great songs huh. The pieces played by the other instruments were great too.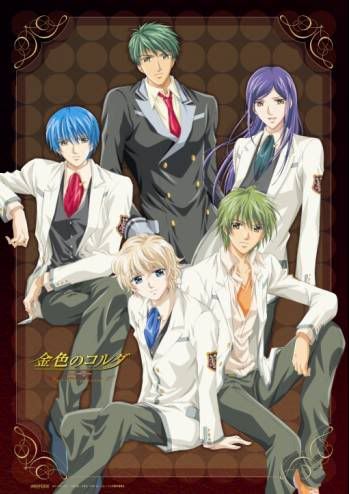 heh the 5 hot guys. Too bad it's only anime.