Premise I: Mahathir's dad speaks Malayalam, from Southern India.
Premise II: Mahathir's mum is Malaysian Malay.
Conclusion: Mahathir is a Mamak?
arh forget it.
I just realized that the incumbent Prime Minister and I are long lost relatives.
silence.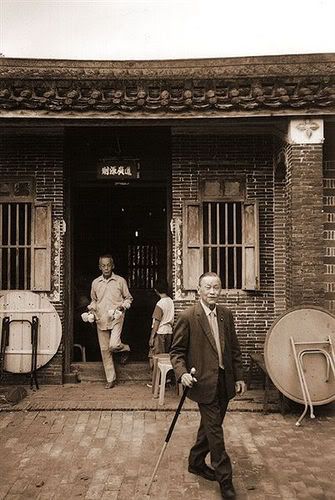 Photo: miyagi-san. (who is a Hainanese)
WE ARE
HAINAN
RELATIVES WOOTT
Kopitiam, Chicken Rice, badae Wi, JIAK!
called me jakun or what, I'm feeling pretty excited about it. lol
I think I need to cancel The Star an opt for another paper.
Its getting too stuffy with politics day by day.
I want more general knowledge in my head, not bullshitting peoples' stories.
Grr.
And maybe they should stop giving ample amount of scholarship to Arab and Pakistan. Malaysia's education is way more decent than those. Fancy being a student there, one of them might just fall into the hands of al-Qaeda and a suicide bomber.
Ka-boom.
Dr. Chen:
From the genetic point of view, the true Malaysian is a Bangsa Malaysia.

Disrupt the status quo.