Italy has just made me proud by playing in the finals
beautiful country, rich cultures, deep histories, never thought they were good in football.
I'm not just any fan or football freak.
just followed the crowd. choose a team. support the team.
Italy =P
im taught that betting and gambling is illegal
im betting for a fifty cent drink.
so i guess my tuition teacher which is going to close his class because he haven't got his tuition class permit, is doing illegal stuff again.
which is betting 1000 bucks on Italy to win.
so who cares, he's on Italy's side =P
seriously i don't know who's even playing for italy.lame yea.
...*by instincts*, I thought that they will go far. and they did.lolx.
*....presenting....*
team italia!!..wuahahaha..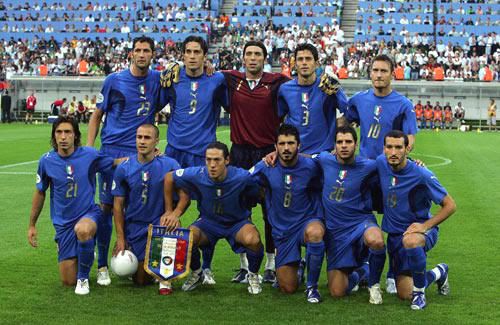 all the best