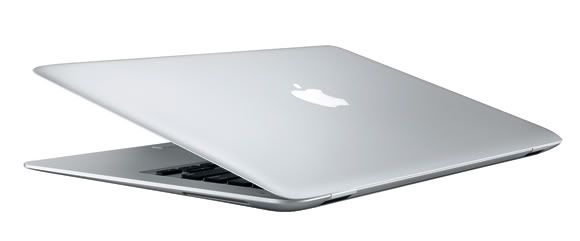 How sleek is that preciouss masterpiece. Pricey as usual: USD400 more than a Black Macbook.
The external ports hides itself neatly below a cover. The bigger trackpad acts just like an iPod touch or iPhone's touchscreen - meaning you can pinch it, swipe it, rotate it, etc.
Apple's innovation on industrial design has never failed to let many down.
Salutes.