I happened to be watching Nodame Cantabile instead of doing my homework for the past week.
Thanks to Mercy, I happened to remember hearing her said some anime... cantabile which has violin. The last time I watch a music anime was La Corda D'oro. (characters were more of a 'bishounen' type, but storyline wasn't as interesting as this)
Speaking of Mercy, it's her birthday in 5 minutes time!
HAPPY BIRTHDAY MERX!!!
Of course I didn't watch it 24/7 and finish it in 2 days. Just finish the last Ep a few minutes ago.
The ending was su-weeet!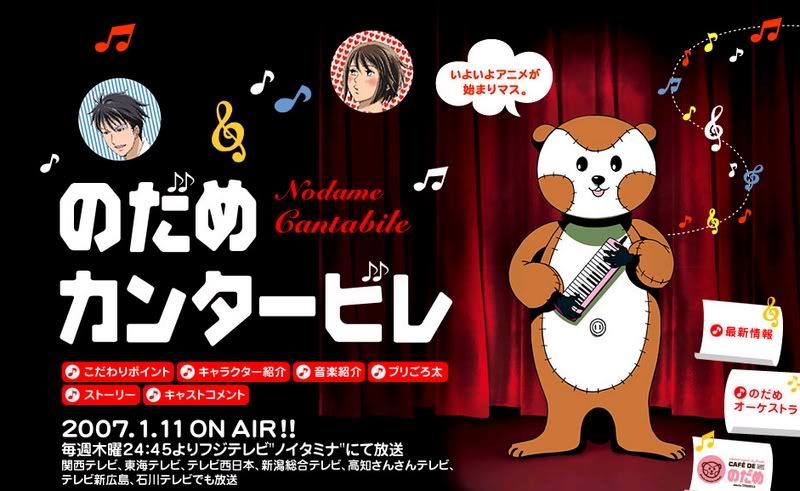 The laughing rate is very compatible to Ouran High School Host Club.
Reason why I give the anime 4.9 stars:
Exceptionally good music - which also made me feel bad because they play much better music than I do.
Catchy song and cute/colorful opening and ending theme.
Good animations - especially when it's the close up when they play an instrument, it's like 3 dimensions, like real.
Can make you laugh throughout the show.
Great characters, all carrying different personalities.
And that romance isn't cheesy at all. It just suddenly gets so sweet and the last part.
Finding a happy anime to watch, then give this a try.