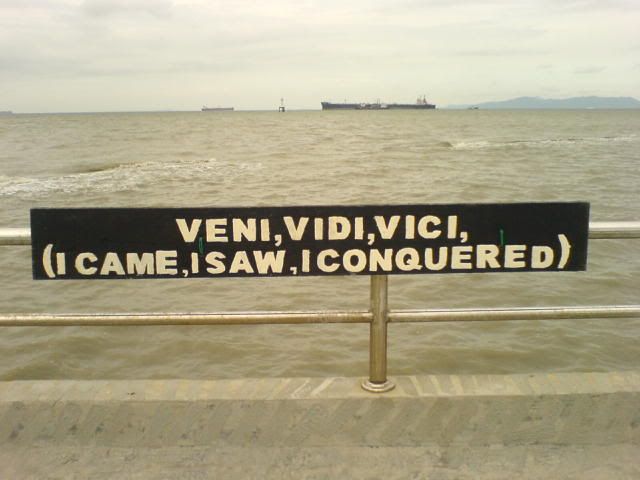 I came
to Tanjung Piai, Southern Most Tip of Asia's Continent, on 30th & 31st May 2008.
I saw
monkeys, mud skippers, mangrove trees, snakes, and crabs.
I conquered
the uber slippery-soft-deep MUD>.<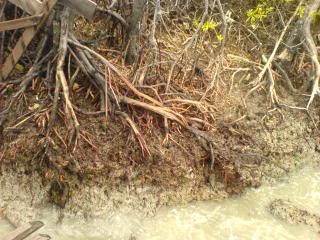 Good thing there's only stilt roots and stuff.
No Swamp Monster.
Twinnies and the odd one out=D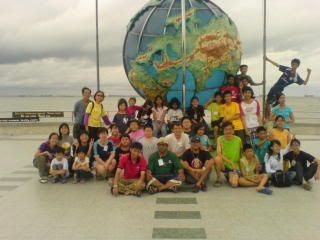 Gotta thank Timo for the weird landscape>.<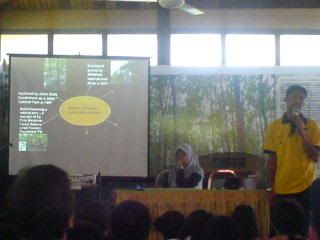 Some Engrish provides some humour.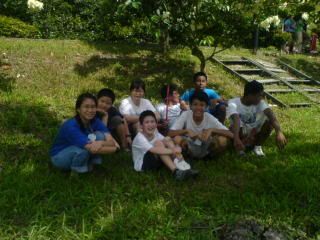 Yo. The southern race WINNERS take ALL>.<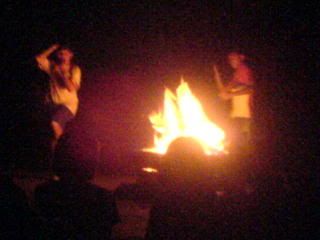 A campfire completes the camp, eh.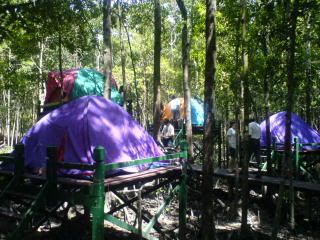 Sleeping with Nature. rawr.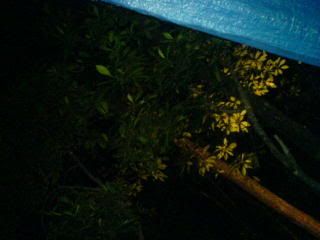 Wake up view.
Thank God no monkeys and vipers bit me while I was asleep.
And thanks to my stupid phone in which the camera went kaput. Sometimes it snaps pictures, and many times it doesn't.
That's why I don't have a whole roll of pictures.

The famous 'Life is like...':
'Life is like walking a swamp trail. You'll never know what is going to happen is the next step you take. So choose your step wisely.'
Aha.
Sorry.
Too lazy to write more words because it would be uber long.
Toodles.