The person who packed my lunch in the restaurant is a clever one! A very familiar reef knot. Easy to untie because I have relatively short fingernails. And when I'm hungry, I get very impatient with untiying the packaging knots. heh XD
The food delivery man is a good man! He didn't have fifty-cents so he said I could pay him back the next time I order food from the restaurant. How sure was he, to think that I would order from the same shop again? =D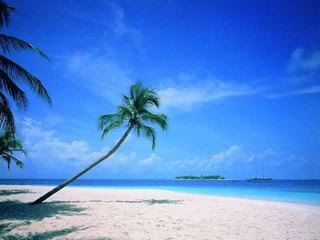 Actually today, I'm feeling pretty good. ii genki desu!
Because tomorrow, I'll be leaving JB for a long awaited holiday!
It's nothing big, really, not that I'm leaving for Rome or Hawaii.
But my dad was good enough to arrange a reasonably good holiday in Malaysia despite his hectic work schedule.
2 days in cameron, 2 days in Pangkor, 2 days in Bukit Tinggi or Fraser's hill, 1 day in KL and 1 day in Melaka.
This CNY I'm not returning to my dad's hometown in Kelantan. That's where my yearly supplies originate from. The bigger ones, so that throughout the year I won't need to ask my parents for money if I want to go out with friends or to buy my school supplies. Asking money from parents really makes me feel bad=/ But SPM results not out yet, so even if I go back to Kelantan, I won't get extra big ones for the number of A's I score in the examinations. eheh. *evil grins*
Ah. Never mind. If I get into a Singapore school then I won't need to use Malaysian currency anymore! If I get RM300 of angpow (example), I'll get less than $150. One SF concert again then its GONE. So yeah, living in another country means different currency means I get to open a savings accounts there! But there's still 3 months till my future will be decided =.=
Anyway it has been such a long time since I had a vacation like this. 2008 I went no where nice, but did manage to refill my supplies for the yearXD It was 2007 that I went to an island! If I'm not wrong... it should be Pulau Kapas. I swam with the fishes where there's corals, and turtles where there's white sand! Initially I thought I wouldn't get too excited about that trip. Just before we left for that holiday I had a tough time in school. We, to be exact. Worst era of school life ever =/ Haven't felt so down and low in my life before. Perhaps we did get to see how people around us work and react to complications and problems they face. And during that holiday where I was supposed to throw my worries into the deep blue sea
and give myself a nice spa
, I still ended up in my routine, picking up calls frequently, arranging this, and that, and that I should return to JB as soon as possible - everything in a 4-star hotel room. Only the time I spent with my parents in those activities were fun. That's why I won't say it was a fulfilling holiday - and thus looking forward to this coming one, a one with no worries!
The next few days I'll be looking forward to learn some photography from my dad, who is an amateur photographer. BUT, we have only one D90. It quite some weighty, with all those layers of engineered lens in it; one drop and my dad would probably scream his head off at me =/ I might as well use a pocket camera.
3 days ago I had an interview for the Program Kepimpinan Tun Razak (PKTR) camp with 2 other malay girls. I actually felt quite inferior! If I had a decent camera with me I could have taken a picture with the Top 8A student in Malaysia for PMR 2006! XD (and I was yet another 7A in the statistic =/) Not only that, seems like they had a million posts in school. Because 3 of us were interviewed together, I had the chance to witness how they jousted in 'who has more qualifications and post in secondary school'. I had nothing to compete with them actually, with only 2 posts in school =/ Probably that's why the interviewers didn't goreng me too badly, because I didn't had so much to boast about. Lol! Anyway, I went to City Square with the top scorer girl - she turned out to be quite a fun going person actually. She watches anime too, that's why we had much to chat about. Wanted to play in the arcade, but both of us were in formal clothes so we cancelled the idea. Brought her to summer, that rice burger shop, and she was pretty fascinated with the food there. heh. Went to popular, and bought some jCo's, exchanged goodbyes and we headed home.
The chance of getting to this national camp is about 80 out of 200 shortlisted for interview. Pretty slim huh. If I am one of the luckier ones, I have to prepare myself to meet intellectuals =/ I'm afraid to do so.
Anyway, Barack Obama's inauguration today! =) Martin Luther King's "I have a Dream" actually came true!
And Yi Th'ng is flying home from Naples, too! =D
Missed her for the last two months. Met with Hui Yen and Fann in 2009 already, but now everyone's back so we could probably have a full team meet up =D
Piano teacher passed me another piece. So 2 pieces done for Grade 7(please don't wonder why, so old still doing Gr7 XD)!
That pretty much explains why I'm feeling good today.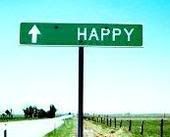 On my

journal:
I went back to Foon Yew 3, and my batch of people were actually doing a band rehearsal for a performance tomorrow! They set up an alumni school band and I wasn't invited X( This time they had clarinets and flutes - those were friends who attended Foon Yew High, and they brought their own instruments for this alumni band. This time the boys played the brass instruments, it sounded pretty good. The instructor gave me one weird trumpet - silver, tarnished, and doesn't have the correct shape. I tried to play it and couldn't produce a decent sound. ! . In real life 6 years ago, I was the only player who could get a decent C (Bb) major songs played out properly and my trumpet was gold and shiny. Hmmph.
This can explain:
Earlier yesterday I watched Lord of the Rings symphony orchestra on YouTube, and it was superrrrb (and Edward Ross' voice is soooo angelic =D). That's why I'm dying to play in a band again, playing music together, but I know that I'm (really) not good enough, and I probably don't remember a thing about the trumpet anymore. Sighs.
Nostalgia.
Anyway, off to do some packing! =)